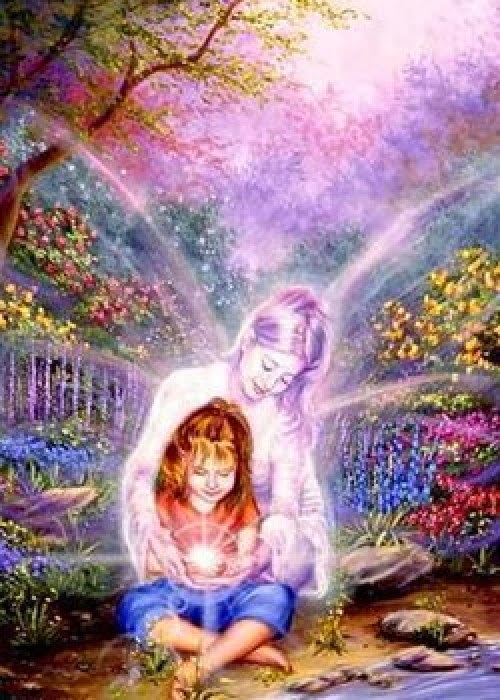 I am currently working on preparing a new range of 'fascinators', i.e. curious spherical sculptures filled with crystals that may help ease the symptoms of Autism, ADD and ADHD linked to Indigos, Crystals, Blue rays, Rainbow children, etc. The idea is that the colourful & magical worlds inside the sculptures fascinates them and keeps their interest.They will also get excitement out of the sculpture's tactile & shiny quality they can interact with; and finally the crystals embedded in the artwork will calm them right down and provide relief them from various stresses.
The stones I am going to use are:
1. Light and medium blue crystals – like Angelite, Sugalite, Kyanite, Celestite, Sodalite,Turquoise, Amazonite, Charoite and Blue Lace Agate. Light blue is the colour of the throat chakra and for many on the spectrum communicating with others is a huge struggle. Light blue stones may help to calm anxiety around communication difficulties, or even assist with communication capabilities.
2. Green crystals – like Green Calcite, Emerald, Malachite and Aventurine. Green is a very healing and grounding colour and many green stones have healing properties that may help with creating a feeling of calm
3. Hematoid Quartz – 

is great for clearing energies and particularly good for those on the spectrum who find themselves feeling very foggy or confused. It enhances focus and concentration, especially helpful for those with ADD and ADHD. It brings a unique clarity and understanding, assists when Self Worth and Self Esteem are lacking, to calm anxieties, panic and/or hysteria, removing negativity but also transforming and transmuting negative energy into a positive and pure Universal light of love, highly energetic, balances the body, mind and spirit.
4. Amethyst – a beautiful purple stone which can help to connect you spiritually as well as being a calming and peaceful stones.
5. Grounding stones – like Obsidian, Smoky Quartz, Apache Tears, Black Tourmaline and any other dark coloured stones. People on the autistic spectrum are usually very much in their heads and grounding stones can be useful in helping them to get their feet on the ground and connect with the earth.
Reference taken from: http://www.newagehipster.co/…/crystals-for-the-autism-spect…
The artist Annett Banx is available for commissions. For other crystal sculptures see: http://annett-banx.artparks.co.uk
https://www.canterburytales.org.uk/events/event/artisan-christmas-gift-fair17
A special Christmas fair, displaying the wares of local artisans, particularly celebrating crafts which hail from the medieval period and including various demonstrations so you can learn how incredible artisans have practiced these crafts through the ages.
Open 10am-5pm, Sat 2nd and Sun 3rd December 2017.
The Canterbury Tales Visitor Attraction
St Margaret's Street,
Canterbury, Kent CT1 2TG
Tel: 01227 696002https://www.facebook.com/TheCanterburyTalesVisitorAttraction