Luminous Crystal Sculptures for homes & gardens.
This slideshow requires JavaScript.
I am an artist and enjoy holistic practices / energy medicines such as Orgone Therapy, as well as Sound Healing and Feng Shui. I have recently discovered that by integrating crystals, metals and organic materials into my sculptures, I can create unique artworks that lift you out of a low, negative frequency and move you into higher, positive Alpha waves. These uplifting crystal sculptures are designed to positively influence your life by contributing favourably to more harmony and relaxation in the home, and simultaneously help to promote health and wellness!
I've come to work with minerals, because they are powerful amplifiers of etheric energy. Many of the stones I use are brilliant for counter-acting the effects of mobile phones, computers, microwaves, electrical equipment and televisions that surrounded us all day, and which can make us feel tired, irritable, nervous and strained. I've discovered that when I encase these crystals in resin, which shrinks when cured, they give off a charge when put under pressure. The result allows for permanent transmutation of stagnant negative energy into positive, flowing energy and a great reduction of EMF radiation in your living space.
These artworks can thus be called variations of 'Orgone Energy Devices', a term coined by the Austrian psychoanalyst Wilhelm Reich in the late 1930s for a proposed universal creative substratum in nature. Reich claimed that certain forms of illness were the consequence of depletion or blockages of Chi energy within the body and that Orgonite will reduce stress, purify the atmosphere and even helps your vegetables growth bigger! (For samples see https://solidair-sculpture.com/crystalgardenart)  Furthermore, many people notice various positive emotional effects in the presence of Orgone generators.
See list below.
_______________________________________________________________________________________________________________________________
If placed strategically around the house and garden, crystal devices can create a powerful grid for alignment, which stimulates the circulation of life-force energy called Chi. Additionally, the pyramid shape acts like a lens that focuses the Earth's magnetism, which also creates and amplifies energy.
This effect generates negative ions, which is known to harmonize living spaces and repair cells. To have pyramids around you is highly beneficial, since they bring a sense of well being and upliftment, feelings of positivity and aliveness, improved concentration and academic performances, and even aid in better sleep!  By combining these two metaphysical principles (crystals + pyramid), these uniquely decorative devices aim to support people's wellbeing while simultaneously contribute to healthier plants and flowers.
All crystals embedded in my artwork have been cleansed and are charged with stunning sound frequencies of light (https://www.youtube.com/user/777ALAJE)  and many other powerful meditation sounds such as Delta, Theta, Alpha, and Beta Brainwaves, Monaural Beats, Isochronic Tones, Schumann Resonances and Solfeggio Frequencies.
'Titan' – 30kg, 20 different crystal types, 38cm high and took 2 months to complete!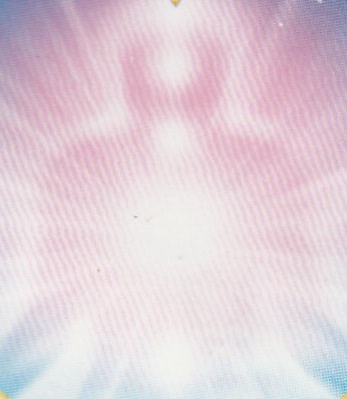 Energetic cleansing of crystals is necessary before encasing them, as it is likely that they'll absorb vibrations not only from you, but from anything in the environment where they are located. The most potent way to cleanse stones is by smudging them with either white Sage, Jasmin, or Frankincense in particular. I also use the subtle energy healing technique of White Light and ask that they be cleansed and blessed and restored to their natural glory, so that they may release their subtle energies for the greater good of all.
Mineral awareness is soaring and the acceptance of crystal power is growing – so this is the perfect time to do your bit for the environment, experience an renaissance of holistic living and reconnect with mother Earth through these amazing power objects.
I have recently moved most of my stock from Etsy www.etsy.com/uk/shop/solidairsculpture to the online gallery…
  http://annett-banx.artparks.co.uk
… but you can also contact me directly for commissions at: annielbanx@gmail.com
The new Nubian designs with stones blessed by John of God are available via Healing Crystals Norway @ https://www.facebook.com/Hjertekrystaller
Please note, I am creating these amazing power objects with very little means. If you like what I do and want to support me, you can do so via donations. Any amount is much appreciated and would help me a lot. https://www.paypal.me/AnnettBanx
…NEW!
A new collaboration has now started, working with a crystal healing centre in Oslo, Norway http://www.krystallsengbehandling.no/jog-krystall-pyramider.  Together we create unique and powerful Nubian pyramids filled with amazing stones blessed and charged by 'John of God', a Brazilian medium and healer …………………… since July 2018
SCULPTURE EXHIBITIONS
Display at National Open Gardens Day 2018 in Whitstable, Kent www.ngs.org.uk………………………………………………..  10th June 2018
Member @ http://www.artparks.co.uk – art agency that is part of Sausmarez Manor Sculpture Park, Guernsey…….May 2018
Canterbury Tales Artisan Christmas Gift Fair ………………………………………………………………………………… 2nd & 3rd December 2017
Mystical Market Canterbury ………………………………………………………………………………………………………………………….30th Sept 2017
PUBLICATIONS
Article in New Age Journal ………………………………………………………………………………………………………………….. February 2018
Creative Corner in The Holistic Therapist Magazine ……………………………………………………………………………………………….. January 2018
Feature in Kindred Spirit Magazine …………………………………………………………………………………………………………… Sept 2017
Feature in The Moorlander Newspaper, Dartmoor, Devon ……………………………………………………………………………………Aug 2017
Feature in Kent Life Magazine ……………………………………………………………………………………………………………………………December 2016
Listing in Canterbury Festival brochure ……………………………………………………………………………………………………………………..July 2014
Coverage in Canterbury Times newspaper …………………………………………………………………………………………………. May 2014
Contribution to book 'Soul Journey Author: Lisa Cherry' ………………………………………………………………………………..June 2012
Interview for Juno magazine on pregnancy portraits and hypnobirthing……………………………………………………………………….Nov 2011
Cover for 'Adjunctive Therapies Today; Book Cover for Peer Reviewed Journal of the I-HPA, Vol II, No 1……………Aug 2011
Soul & Spirit Magazine – feature on spiritual art and Indigo Energy ……………………………………………………………………………April 2011
'BN1 magazine', May issue of Brighton music & culturemagazine……………………………………………………………………………….May 2010
Three Weeks, view page 8 of Edinburgh & Brighton Festival magazine ……………………………………………………………………..May 2010
'My Deco' interior magazine, article "Neon trend alert"………………………………………………………………………………………….Dec 2009
'New Currents', socialite magazine, Brighton…………………………………………………………………………………………………………………April 2005
'Worthing Herald', West Sussex newspaper………………………………………………………………………………………………………………..May 2004
QUALIFICATIONS
2 Day introductory Crystal Therapy Course at Abigail's Angels Broadstairs  …………………………………………………… January 2017
BA (Hons) Fine Art Painting from The University of Brighton ………………………………………………………………………………………… 2007
Below: One sculpture in front of an amazing Ric W. Horner seascape painting, featuring Salcombe Harbour on the South Devon cost. For more of Ric's stunning artwork and paintings of Whitstable visit: http://www.richorner.com
http://www.richorner.com